Everest Sport, het sportdepartement van het advocatenkantoor Everest, bestaat uit een aantal gedreven advocaten die naast een bijzondere kennis van het sportrecht ook een buitengewone interesse in de sportwereld hebben.
Everest Sport biedt U een kwalitatieve en integrale juridische ondersteuning en zal zowel optreden in een adviserende als in een procedurele rol waarbij een pragmatische en efficiënte aanpak altijd vooropstaat. Zo zal Everest Sport U bijstaan bij het opstellen van uw contracten of bij het voeren van onderhandelingen maar ook, indien dit noodzakelijk blijkt, bij het voeren van juridische procedures.
De actieradius van de sportadvocaat wordt in de volksmond vaak beperkt tot de begeleiding, en dan voornamelijk bij onderhandelingen en transfers, van professionele sporters en sportclubs. Er is evenwel meer. De sporters, sportclubs en sportfederaties van vandaag zijn in veel gevallen geëvolueerd naar heuse ondernemingen. De moderne sportadvocaat verleent dan ook diensten in alle mogelijke rechtstakken en richt zich bovendien tot alle actoren, en dit zijn er niet weinig, die actief zijn binnen de sport.
En dit is net waar Everest Sport het verschil maakt.
Veel meer dan de individuele advocaat gespecialiseerd in sportrecht heeft Everest Sport de troef om te zijn ingebed binnen een in België groot en gereputeerd ondernemingsadvocatenkantoor. Dit zorgt voor een unieke kruisbestuiving tussen het sportdepartement en de overige departementen – zoals de departementen sociaal recht, fiscaal recht,… –  waarmee ook de sporter, de sportclub of de sportfederatie in aanraking komt. Deze wisselwerking biedt de opportuniteit om een volledige juridische begeleiding aan de sporter, sportclub, sportfederatie of zelfs evenementorganisator aan te bieden.
Everest Sport is dan ook uw ideale partner om middels een A-Z begeleiding in te staan voor een volledige juridische dienstverlening waardoor U zich kunt focussen op uw kerntaak, uw sport.
Contacteer ons vrijblijvend via ons contactformulier, per e-mail (sport@everest-law.be) of telefonisch (09/334.94.70).
Brussel
Louizalaan 283/19
1050 Brussel
T +32 (0)9/334.94.70
F +32 (0)9/334.94.77
KBO 0888.433.391
Gent
Bollebergen 2A bus 20
9052 Gent
T +32 (0)9/334.94.70
F +32 (0)9/334.94.77
KBO 0843.239.014
Antwerpen
Emiel Banningstraat 47
2000 Antwerpen
T +32 (0)9/334.94.70
F +32 (0)9/334.94.77
KBO 0887.444.288
Legal 500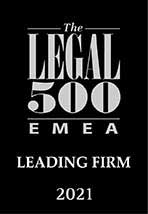 "Clients also recognise senior associate Mathieu Baert as 'extremely professional and knowledgeable' in sports-based crime and compliance.
Acting for one of the world's major sports federations as a civil party in an international match-fixing case involving several professional athletes.
'Incredible attention-to-detail, extremely organised and very professional from day one. They respond in a very timely manner. Depth of knowledge of the law is paramount for us, especially in a foreign country, and they have it in abundance.'"